A beautiful landscape
Elba is the largest island of the Tuscan archipelago, with its 147 kilometers of coastline varied in shape, profiles, colors, dream bays on crystalline waters that reflect cliffs, sea stacks, hills. A third of the surface exceeds 200 meters above sea level; Mount Capanne stands out, exceeding 1000m: a beautiful landscape always ready to reveal surprises..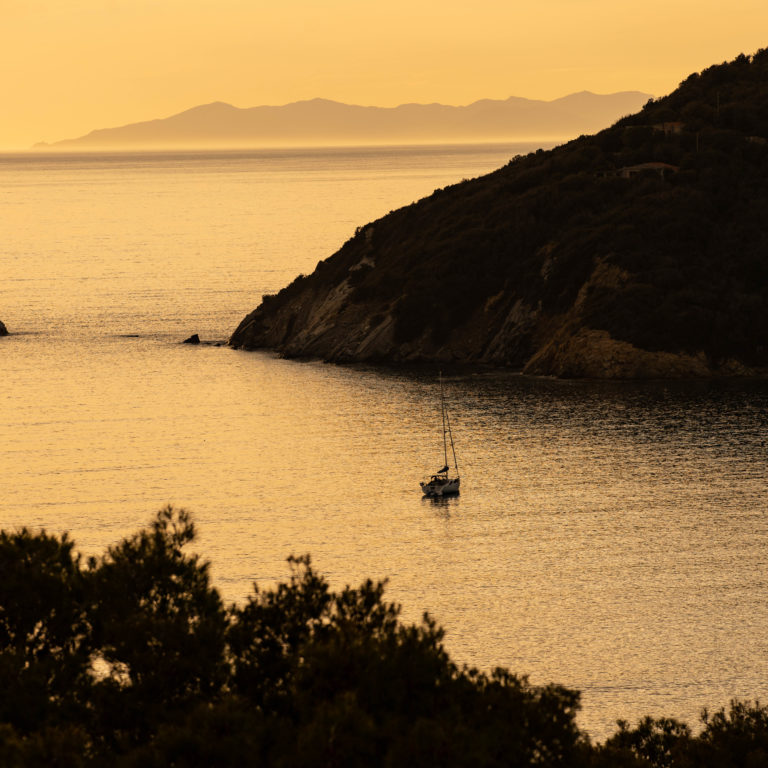 Viticulture
Viticulture here owes its origin to the Phocians, people of Greek origin who imported the vines ten centuries before Christ. Then it was the Etruscan's turn, the Romans, and reached a rather flourishing Middle Ages. However, the greatest splendor was achieved at the end of the 1800s, thanks to the measures taken by Napoleon during his exile. He had a fifth of the island area planted with vines. Today we are at about a fifteenth of those productive hectars, but in recent years we are witnessing a rebirth
Terroir
Chiesina di Lacona, located in the southern part of the island, between the Gulf of Lacona and the Guld of Stella, separated by the promontory of Capo Stella, operates in this context. The sea gives an ideal microclimate for viticuture with mild temperatures in Winter, scarce rains in Summer, favorable benefit of winds. The sandy, medium textured clay soil rich in skeleton allows it to retain the summer rains and at the same time drain it in case of excessive rainfall, thus obtaining the right microelements that the plant will absorb.
This proximity to the sea represents a precious condition for our vineyards: mild climate and sapidity in the wines are some of the advantages.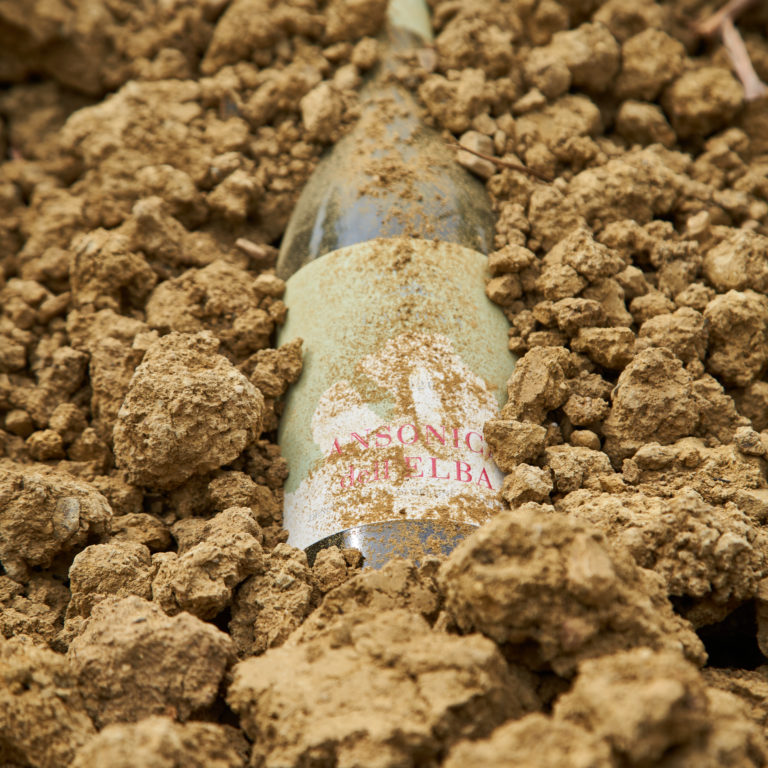 Loyalty to the territory and respect for the environment
We care about eco-sustainability and the first important step towards it has been on the packaging front: lighter glass bottles to reduce CO2 emissions in transport, technical corks produced with renewable raw materials, cotton labels, polylaminate capsules without using glue. The packaging cardboard, all FSC certified, are self-assembling and do not require the use of tape, where possible.
Loyalty to the territory and respect for the environment, firmly grounded in history and an open eye to the contemporary: this is Elban viticulture for us!